TCCJ Revenue Workshop: Making Money in the "New Normal"
9 a.m.
Welcome and introductions
Kathryn Jones and Dan Malone
TCCJ Co-directors, live from the Texan News broadcast studio at
Tarleton State University in Stephenville
"Re-Igniting the Post-Covid Sales Conversation With Advertisers" 
Ryan Dohrn
Media sales consultant/ad coach and host of "Ad Sales Nation" podcast
COVID-19 was devastating for most local and regional business owners.  So, how do we as sales pros sympathize, but get back to that much-needed marketing conversation?  Media sales coach Ryan Dohrn will share 7 ways to re-ignite the conversation with style, ideas, and realistic expectations.  From handling objections like COVID has killed our business to the objection of I am too busy now to explaining the "marketing bump" to email templates to perfect post-COVID prospecting times to revised pricing options.  Come prepared to laugh and learn from a media sales pro that still sells today and has touched over half a billion dollars in ad sales over his 30-year career.
10 a.m.
"New Strategies for a New Time"
Kevin James
Director of Special Projects Sales
Moser Community Media, LLC (Brenham)
Kevin will share "out of the box" success stories during this "new normal." He describes himself as a "positive, upbeat, 'make lemons out of lemonade' kind of salesperson and leader," so Kevin's presentation will focus on creative ways to engage customers and make deals at a time when so many traditional advertisers face economic challenges themselves.
11 a.m.
"The New Normal of Selling"
Mike Obert
Managing Partner – Sales
Open-Look.com, Richardson, Texas
When so many people are working remotely, traditional workdays are upside down. For sales people, that means having a fluid schedule throughout the day to work in your hours of prospecting and maintaining existing clients. It also means looking for new means to reach readers on behalf of advertisers. Mike will discuss how to use video and leverage social media in the new normal of selling.
Noon
"A Year for the Record Books – What's Working? What's Not?"
Moderated by Dan Malone and Kathryn Jones
TCCJ Co-directors
The pandemic and statewide lockdown of businesses crashed local economies and put intense new pressures on community journalism outlets and their bottom lines. Newspapers saw website traffic increase, but traditional ad sales plummet. Some were able to secure federal Paycheck Protection Program loans, but that money ran out fast. Some were able to get new grants offered by Facebook and other sources. Some had to cut frequency of print publication. Many had to scramble and find creative ways to survive. Attendees are invited to share their stories about what worked, what did not, and how their business models are changing.
Speaker Biographies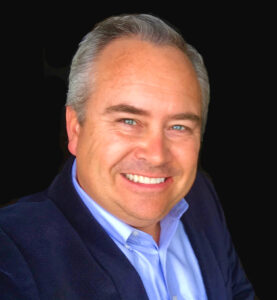 Ryan Dohrn
Ryan is the founder of media sales strategy firm Brain Swell Media and the creator of the 360 Ad Sales System taught to over 20,000 media sales professionals in 7 countries. Ryan works with over 200 newspapers per year and has a deep passion for the community newspaper business. Ryan's 30-year media sales and marketing career includes leadership roles at PennWell Publishing, Morris Publishing, Disney/ABC TV and The NY Times Company. He is an Emmy Award winner, business book author and has been featured in USA Today and on Forbes.com.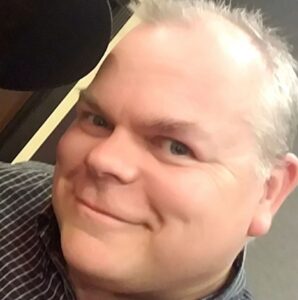 Kevin James
Hailing from Greenville, Texas, the son of a newspaper pressman and a mother who faithfully read her hometown newspaper daily, Kevin has printer's ink flowing in his veins. He joined MCM in January 2014 as Director of Special Projects, Digital, and Sales Training, and heads up a groupwide VIP initiative.
Although Kevin was heavily involved in his elementary, junior high and high school newspapers, he began his "official" newspaper career as a retail sales rep with the Rockwall Texas Journal-Success in 1993.
In 1997, Kevin was recruited to an advertising account executive opportunity with The Dallas Morning News, working print and digital advertising and focusing on the travel and tourism, real estate, faith-based accounts and automotive segments. After marrying an "Okie," in 2003 he accepted a position with The Daily Oklahoman/NewsOK.com in Oklahoma City as a digital advertising specialist, developing their first-ever million-dollar digital sales territory.
Moving to Austin 2010 for personal/family reasons, Kevin accepted a multi-media executive position with Cox Media Group/ The Austin American-Statesman where he earned several awards and honors. In 2012 he was recruited to rebuild a major and key accounts territory with Hearst Media/San Antonio Express-News.
In 2013, Kevin was recruited by Stephens Media Corporate Division in Las Vegas, Nevada, as a digital sales consultant/catalyst for their training and sales efforts for their papers nationwide. Kevin worked with such papers as The Las Vegas Review Journal; The Daily World in Aberdeen, Washington; The Sherman Herald-Democrat in Sherman, Texas; The Examiner-Enterprise in Bartlesville, OK; and the Ashboro Courier-Tribune in Ashboro, North Carolina.
Kevin also has served as advertising directors for two local Texas papers – his hometown newspaper, The Greenville Herald Banner (2001), and The Williamson County Sun in Georgetown (2011-2012).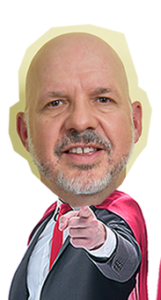 Mike Obert
Mike began his publishing career in 1992 and has specialized in monetizing magazines through ad sales, distribution and other creative revenue streams. In 2009, Mike began developing offshore publishing solutions for a US-based niche media company out of the Philippines. In three short years, Mike noticed a void in the industry and lack of reliable outsourced options for all publishers, which ignited the vision to create Open Look.
In 2012, Mike and partners formed Open Look, turning void into opportunity. Two years later, Mike created a neighborhood network of community publications that is directly mailed and driven by ad sales. Currently, Mike drives the direction and innovation of Open Look, ensuring the services remain valuable and relevant for the ever-evolving niche media industry.